THE Ray White Group is going from strength to strength in the Logan region, just south of Brisbane, with two talented acreage sales specialists joining the Marsden and Beenleigh offices.
Kristie Steele and Brooke Collegde are transferring from Ray White Browns Plains to Ray White Beenleigh and Ray White Marsden respectively, following the retirement of esteemed Ray White Browns Plains Principal Rick Schafer.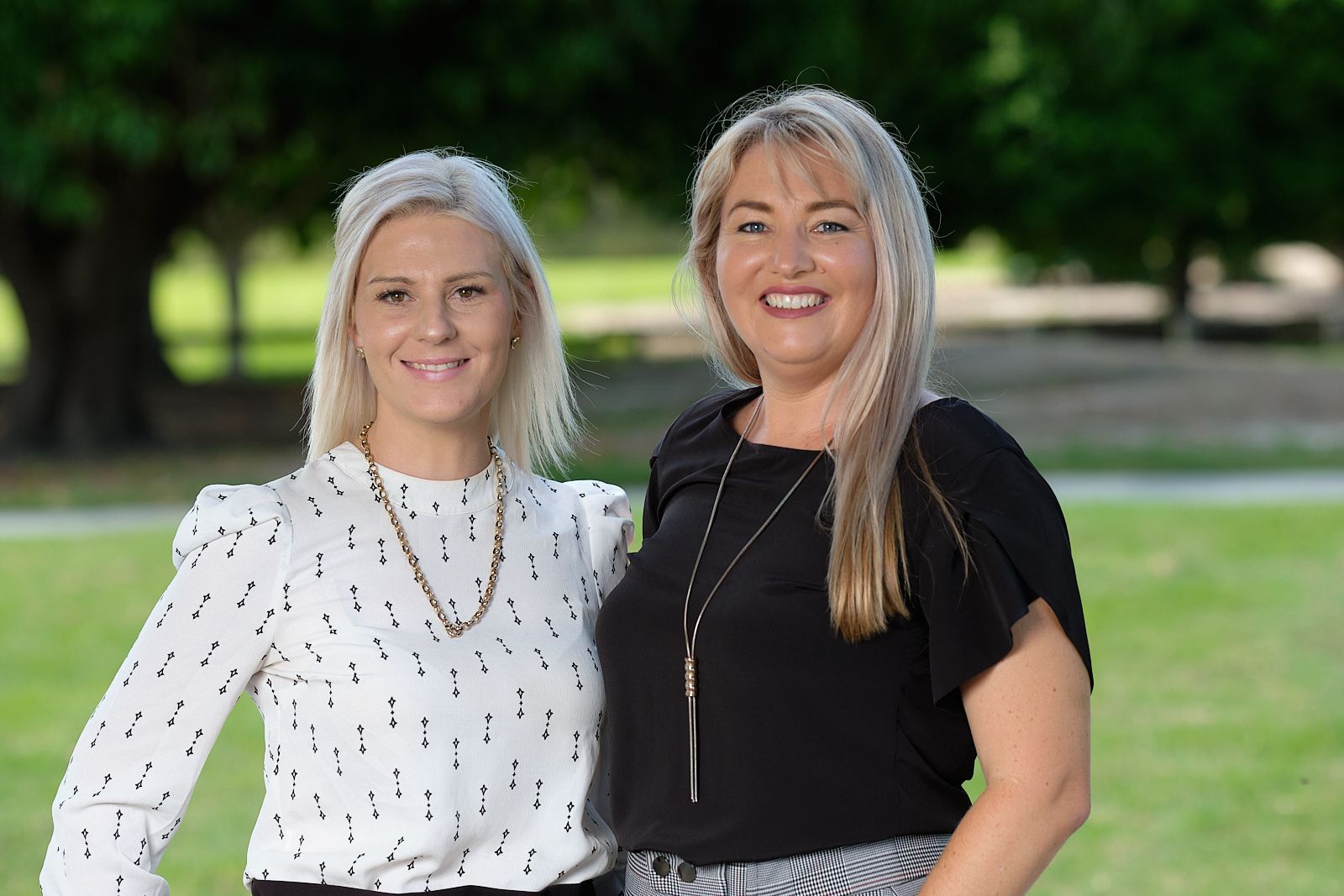 Avi Khan, Ray White Marsden Principal and Ray White Beenleigh Director, said growth across Logan was a key focus.
"Our service is our priority, so we hire around best service practice," Mr Khan said.
"The addition of Brooke and Kristie to our teams of more than 40 people collectively supports our push to take our service offerings to more areas across Logan, to assist more clients."
Mr Khan said, "Fortunately, top talent already existed within the brand and the retirement of Mr Schafer presented an opportunity to work with successfully established local Ray White members."
"We know Logan, and we want Logan experts working for us and extremely humbled that Brooke and Kristie have chosen to join us," Mr Khan said.
"Brooke is a real up-and-comer, while Kristie's been an impressive solid performer for the last six years."
Ray White Beenleigh has recorded significant results since launching six months ago, with more than 70 properties under management already and a quick turnover of sales stock.
Ray White Beenleigh Principal and Director, Glenn Hamilton, said he had a team of proven performers and was thrilled to welcome Kristie into the fold.
"We're really big on recruiting people to fit in with the culture we're creating, which is one of harmony with clear rules and great results," Mr Hamilton said.
"Everyone is willing to help each other, which includes a great relationship between rentals and sales. Our commitment is first class, and our customers know we do everything we can to get them great outcomes."
Mr Hamilton described the addition of Mrs Steele to Ray White Beenleigh as "the perfect fit".
"She's got many years of experience specialising in acreage properties, and we see her working from our office as a wonderful opportunity to extend our reach into that market," Mr Hamilton said.
"Kristie's professional but down-to-earth, with a huge focus on customer service."
Mrs Steele knows the area well, having spent the past 25 years around Logan Village and previous to that Browns Plains and Bethania.
In wishing Mr Schafer all the best in his retirement, Mrs Steele said she was thrilled to remain a member of the Ray White family with Ray White Beenleigh.
"I understand what families need as I have one of my own, as well as investment properties and acreage with horses," she said.
"This is an area with its own real sense of community and country feel. I can tell people all about it as I've lived there for 25 years."
Mrs Colledge also lives on acreage and bought her first home with her husband in Browns Plains, not far from her new office at Marsden.
"It's an exciting time to join an office that's on a strong growth trajectory, dominating the market with client care as their main focus," she said.
"I've set some really big goals and I've got the backup of a supportive team led by Avi. It was wonderful to work with Rick at Ray White Browns Plains, and in terms of general good practice nothing really changes. It's an honour and privilege to continue to work under the Ray White brand."
Ray White Queensland CEO Tony Warland welcomed the announcement, acknowledging the strength of both individuals, as well as the greater team.
"The company has always thrived on the ambitions and energy each and every individual has to service the needs of our real estate community, and as importantly build the culture that leadership takes so much pride in," Mr Warland said.
"Our business owners at Ray White Marsden and Ray White Beenleigh, Avi and Glenn, take a lot of time with the quality of people in their team to ensure the same for their customers. With respect to that though there is no higher compliment than when members within our group choose to stay with the brand after finding a new environment in which to thrive."
Contacts
Avi Khan
Ray White Marsden Principal & Ray White Beenleigh Director
0400 666 809
avi.khan@raywhite.com
Glenn Hamilton
Ray White Beenleigh Principal | Director
0434 562 378
glenn.hamilton@raywhite.com