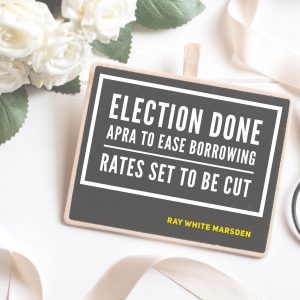 Property market indicators are all looking positive.
The Reserve Bank has sent the market strong signals that a 25bps cut in June is almost a certainty.
The election uncertainty is now also behind us. LNP have promised a First Home Deposit Scheme – whether it becomes an eventuality is yet to be seen but nonetheless it is improving confidence.
Media has also widely reported about APRA's relaxation of Mortgage Assesment Rate.
Market experts have said that the move, if implemented could see more Australians take out mortgages and get bigger loans.