We are GROWING and EXPANDING!

Ray White Marsden Development and Projects
It gives me great pleasure to announce that Ray White Marsden is expanding further with the introduction of our new business line, Ray White Marsden – Projects and Developments. This is something that is close to our heart as Brisbane and Logan has attracted significant development investment.
The new business line will be led by AJ, who brings with him an impressive and well-rounded real estate experience. AJ is an accomplished real estate investor, developer and strategist with more than 11 years of experience in the Brisbane and Logan property markets. He also has extensive experience with selling development sites, residential lands and new houses across all of Brisbane and Logan.
Please feel free to call him on 0478477798 to have a discussion about your development or project needs.
Ray White Beenleigh
Our goal has always been to provide the best source of real estate along with exceptional service in the Logan area.
We've just opened our second office at Ray White Beenleigh – giving us the ability to cover more areas when it comes to helping you find your next place or finding the right buyer for the place you're currently in. This is led by one of the most respected names in Logan real estate – Glenn Hamilton.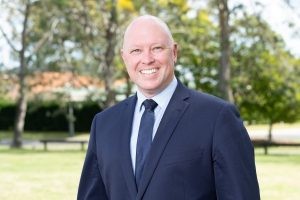 As you would know, Beenleigh is a significant growth corridor and commands an impressive position – half way between Brisbane and the Gold Coast. We are hiring some of Logan's best agents in the Beenleigh area to join us.
Ray White Marsden – Commercial Sales and Leasing Team
We've also started a Commercial Sales and Leasing arm of the business. We identified an opportunity to service our residential clients that own commercial property. As we continually grow and meet new people, the request for information and advice on the commercial side of real estate grew as well – So it made perfect sense to bring onboard a dedicated commercial agent and provide a one-stop-shop for all your needs.
Our team goes from strength to strength in a market where many are downsizing. We continue to achieve great results and this is reflective in our referrals and recommendations and your support.
The property management arm continues to attract business in a very competitive space offering great communication and service resulting in low vacancy rates and quality tenants. We are proud to state that our google rating stands at 4.9 as service has always been the forefront of everything we do.
We always believe that success is based around people and how we care for you as our clients. Your support has been very humbling to us.
As always, if there is anything we can assist you with, please feel free to contact us anytime.